Plan ahead
Our current lead time is 5-7 weeks (it can go up to 10-12 weeks on Holiday season)
please be sure to submit your information sooner rather than later
How it works
We are excited to work on your special piece, but first, let us show you how it works in 3 easy steps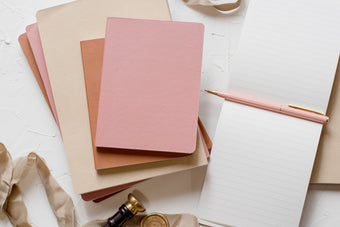 01
Submit your inquiry: Give us as many detail as possible. We'll get back to you with project proposal, quotation and estimate delivery date within 3-5 business days
02
Review and pay: Once we're on the same page for the design. You can complete the payment and we'll work our magic. This process can take up to 3-4 weeks depends on the scale of the project. We will confirm the expected shipping date with you.
03
Prepare to smile: You'll be notified when your piece is ready to be shipped. They will be carefully wrapped with signature required.
What clients are saying about us
The bouquet turned out amazing!
She was so happy when she opened it up. I think it's become the year-round centerpiece for the dinner table. Thanks Poy!
Josh W.
CUSTOMER
This stunning bouquet brings me joy everytime I see it!
I love the special way you captured the beauty of the wedding bouquet and love that I have something now that I can treasure forever as a reminder! The packaging was beautiful and secure as well.
Lisa Jacks
CUSTOMER
Summer Space Studio absolutely nailed it.
From the professionalism and punctuality to the final product. My wedding bouquet was full of bright coral color roses and dramatic lilies which I thought would be difficult to re-create but the detail that went into these beautiful hand made paper flowers is breathtaking. Now my re-created bouquet is on full display in my home and brings me joy every time I see it. Thanks for re-creating my favorite day!!
Gol Goshani
CUSTOMER
How much does it cost ?
The cost for custom orders are varied, it depends on the flower, the scale and time of delivery. Most of the project we've been working with are average between $250 - $650
There are 3 sizes of the recreation available if your budget doesn't meet. You can choose to go smaller or bigger than the original bouquet. Reach out to me in detail, and we can work something out together.
How long does it take to receive the flowers ?
What do you mean by 2 months in advance ?
Can I change the design of the wedding bouquet
How can I take care of the flower?

The bouquet will be protected with UV spray. It is best to keep it out of the direct sunlight and out of reach from children and pets. Some of the coloring contains alcohol ink, pastel and watercolor. If dusted, you can use a soft paint brush to brush off but please be careful with the colored petals.
Do you offer a refund ?
Unfortunately, all sales for custom designs are final. But we will deal with case by case basis if you have any problem with your order, please reach out to help@summerspace.studio if you have any problem.
Submit your questions below and we will try our best to answer them within 2-3 days