This store requires javascript to be enabled for some features to work correctly.
So glad we found each other here, let me introduce myself and share with you the background story of Summer Space and where else we can connect further.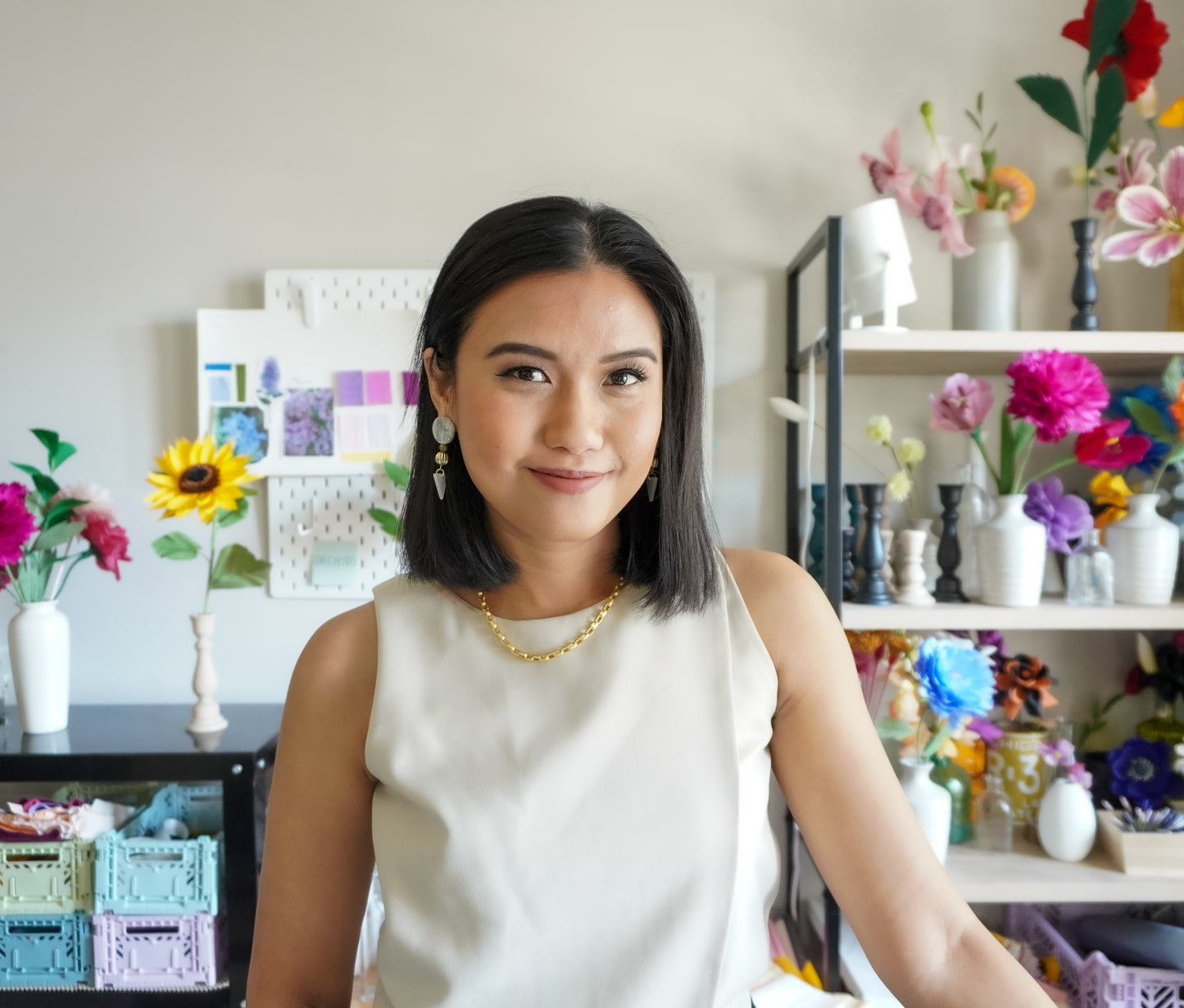 my name is
Poy T. Granati - Founder & Designer
In 2018 I've been going through a tough time so I picked up a project where I created one paper flower a day for a hundred days, at the end,
I fell in love. That's officially where "Summer Space" was born.
I then carried her flowers and strolled throughout New York City, inviting people to collaborate with me by organizing workshops, doing pop-ups, and team building for businesses and communities.
Summer space now offers brand engagement, commission projects, and 1:1 workshops with the mission of spreading joy via artistry and pure love in paper flower crafting.
Learn more about my 100 days project here
Handmade with love in NYC
Every little details from the petals, sepals, stamens and leaves are handcrafted in our studio is based in NYC. When we say "we" it's a team of one person, a cat manager named Willy and a turtle named MJ.
We use premium and sustainable Italian and German crepe paper and always on a mission to reduce carbon emission throughout our process.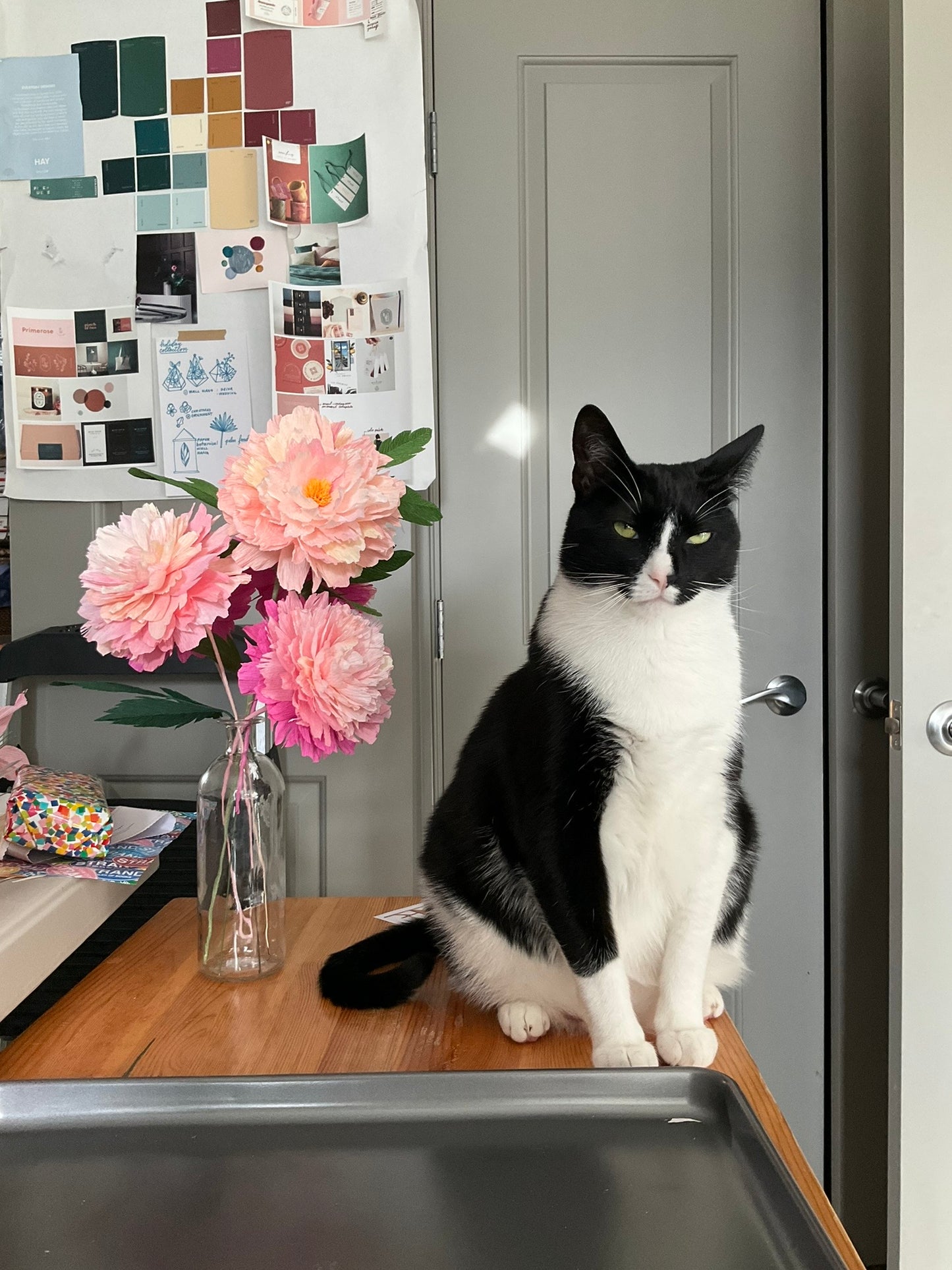 The manager
Willy, in his natural habitat
This studio manager loves hanging out with us while we work. He sometimes slower our production time coz he loves napping inside the boxes and was in a way.
I talk about the background of summer space, some of my personal stories and 100 days of making