This store requires javascript to be enabled for some features to work correctly.
Create a special piece for your home or loved ones
From a recreated bridal bouquet for wedding anniversaries, a flower stem embodying a significant memory to an extraordinary flower that is not found in the real world.
let me breaking down on
How it works?
SHARE YOUR VISION
First step is to share with us what you have in mind. Photos of the bouquet you'd like to recreate, your delivery date and other details.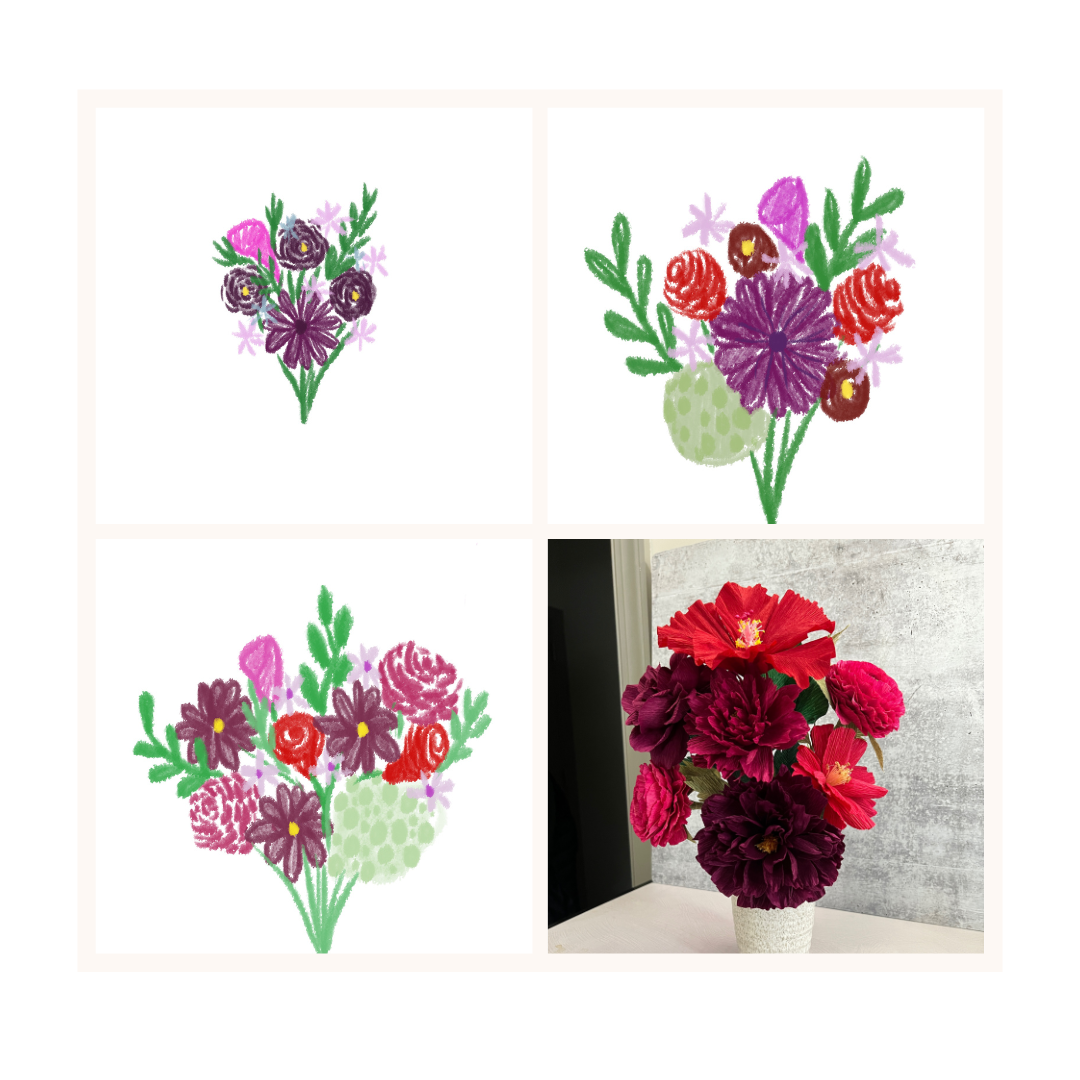 DISCOVER THE OPTIONS
We'll share with you the sketches of options how your piece can look like along with sample flowers that we've made before.
Ready to create the magic?
It's best to reach out to us up to 10 weeks in advance to your delivery date. The production time can take from 3-8 weeks depending on the details of the project.
let's talk more about
Project Details