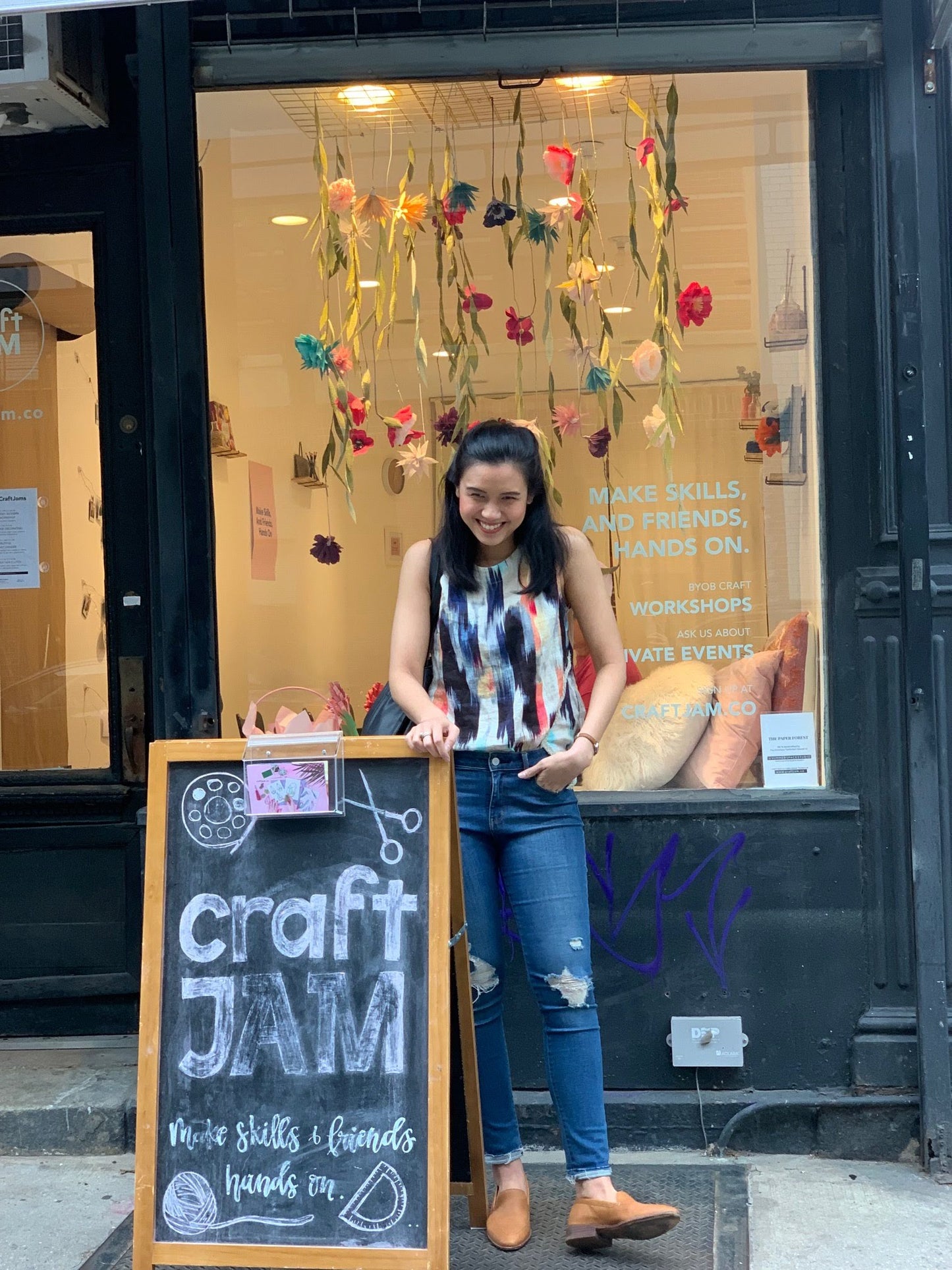 Paper Forest Window Display @CraftJam Soho
Paper Forest - Window Display at CraftJam Sullivan st. 
February 2019
100% handmade paper forest is greeting people at CraftJam SoHo. The studio offers classes from glass etching, hand lettering, leather wallet to macreme, pompoms earrings and more. Paper flower is one of the class that CraftJam offers and it's beginner & BYOB friendly. 
The installation is displayed there until the end of February. 
updated events.