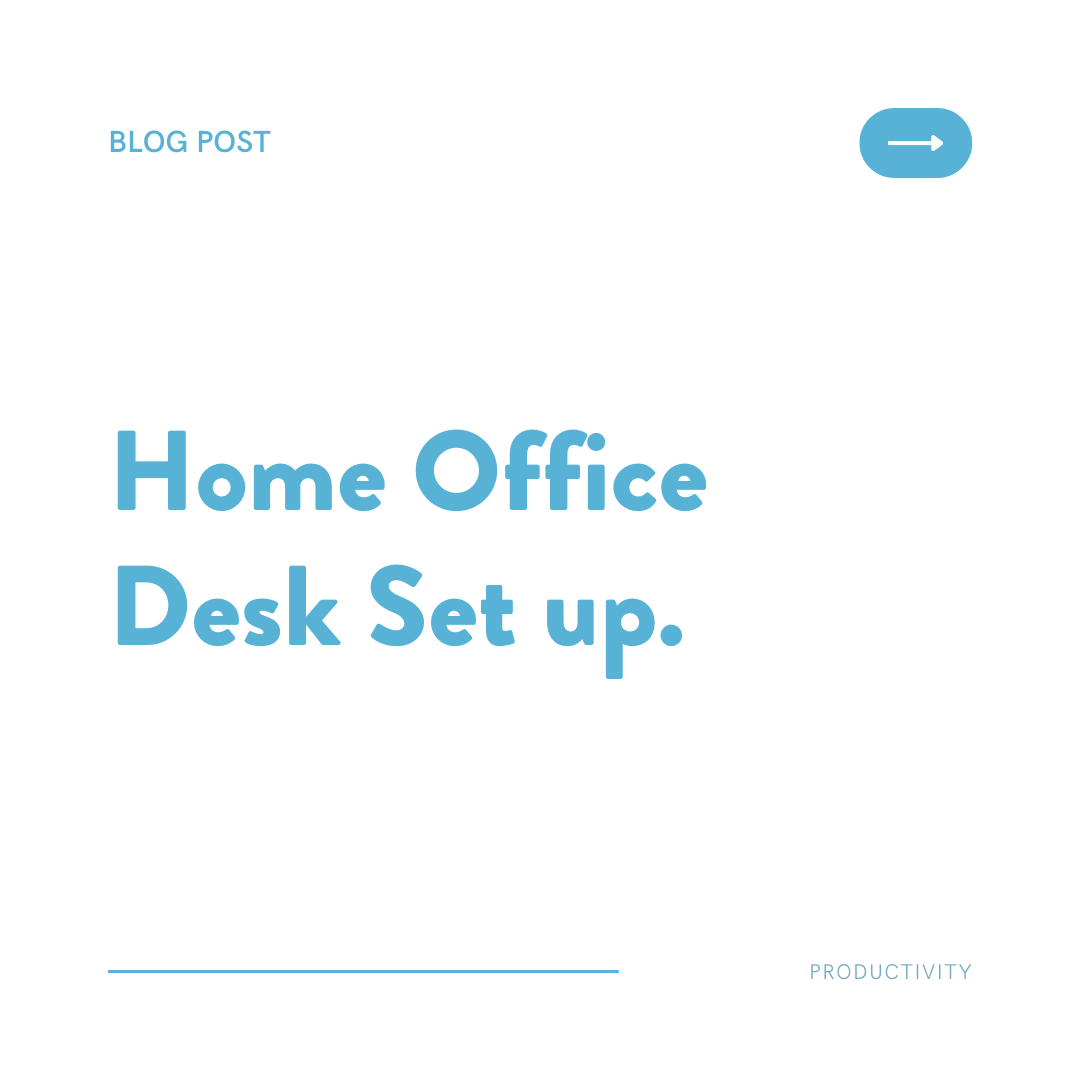 5 home office items to help maximize your productivity
New home office set up and items I am loving.
As 2023 is right around the corner, I've been slowly adjusted to a new lifestyle and routine to live intentionally and prioritize my mental and physical health more. As I've re-adjusted my office/ studio (for the bigilion times after I moved here 2.5 years ago) I've been enjoying this layout a lot and I've been using these items to help maximize my productivity and so here, I'd like to share with you my 5 items I use for my digital workstation.
1.Gooseneck lamp : I'm not sure it took me this long to invest on this lamp. Since this apartment is a rental, I don't want to put any lights on the ceiling so this is a perfect item for me. I've been using a smaller lamp for a LONG TIME since I lived in my old apartment where I had a small desk. This lamp has 4 different color modes and 5 levels dimmer. What I absolutely love about this one is it spread the light to my large workspace perfectly.
2.Desk mat Originally I bought this pad for photo shoots when I was planning to share my journal and planners but as I've used it for my keyboard, mouse pad. I just love to have this pad here so everything looked organized and have dedicated space. Plus, I got it in one of my favorite color, so it makes my workspace more aesthetically pleasing. (My cat, Willy, loves it too)
3.Laptop and Ipad stand. I've had this laptop holder for a longgggg time. whether you are using 1, 2 or even 3 monitors type of person, the elevated platform will help your eyes, back and posture. Just look up how to properly set up your workspace, your body will thank you! And this Ipad stand, I usually have a show on while I'm editing VDOs or have my phone there while I facetime my parents.
4.Memory foam Wrist rest pad . Adios, carpel turnel. If you have your laptop or monitor elevated, you'd need a wireless keyboard and a mouse (which I'm currently in the market for, please let me know if you have any favorites) What have saved my wrist and my hand was this mouse pad. I also got the keyboard cushion too but I just don't like how my hands are position on the keyboard so I've only been using one for the mouse.
5.Time Timer Speaking of an item I raved about with my friends. As a person who's easily distracted, this is a life-changing item. First thing first, you need to know about Pomodoro technique and I've been using a chrome extension and a Widget on Notion but I didn't work on me. I use this timer to sync with level of energy and I'm loving it. I am a visual person so having this physical timer worked for me better than the digital ones. Also made a tiktok VDO here on how I (sometimes) use this timer for.

Full disclosure: all items here are affiliated but not sponsored. I pay for all of them myself and only recommend what I'm using and loving. You can check out my whole list here.
There are tons of advice out there about how to set up a workspace to spark your creativity, cozy atmosphere and ergonomics designed. My advice is to think about the space you have, the flow of how you work and what are the area you want to improve. Is your monitor set up in a good distance from your eyesight?, How's your posture while sitting?, Does your wrist hurts after the end of the day? Is the workspace properly lit? The list can go on but I'm gonna stop here so that we can continue this conversation other time.
I hope this is helpful if you're planning to re-arrange or set up your home office or workspace. Also please let me know if you have recommendation for the keyboard and mouse, I saw Logitech's vertical mouse and been thinking about that lately.
Until next time,
Poy