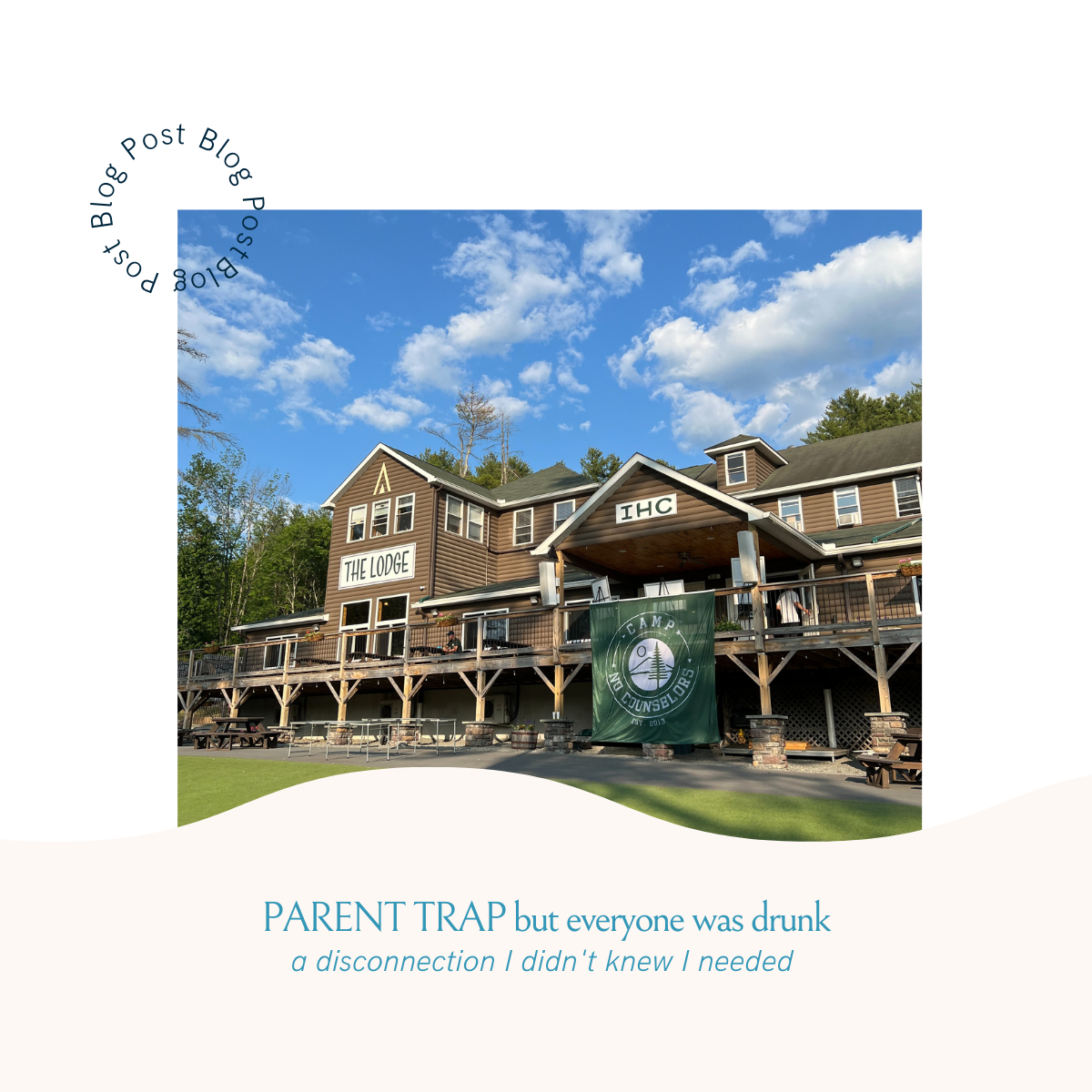 My childhood dream came true!
I went to an adult summer camp last weekend, and it was an amazing experience. I didn't know what I had signed up for until a few days before. I thought I was going glamping with my cousin for a Jack and Jill party, but it turned out to be a "Parent Trap but everyone is drunk" type of thing.
Essentially, I joined 100+ other people at this summer camp in Pennsylvania, slept in a cabin, had no access to the internet, didn't have to worry about what to eat, joined all activities, met new people, and made a custom parrot for a pirate-themed party.
Highlights
The camp is located in Pennsylvania, and the drive from NYC was very scenic.
I was part of the green team, and we won the sports Olympics this year! Woohoo!
The campers sang Billy Joel's "Piano Man" together, and we realized there were many people from Long Island at this camp.
There were unlimited drinks and beverages, and I drank more this weekend than I had in my entire year.
There was a rumor that I was a Broadway dancer when I helped my team choreograph the lip sync battle, but I had to tell them that my only audience was my husband and cat.
The takeaways
1.Embrace the Unexpected
When I found out that this wasn't a chill, private glamping type of camping, I was skeptical. I was in a headspace where I needed my alone time, chilling by the pool, journaling in my bed, and not talking to anyone. I realized that this has been my dream since I was young. Growing up, I went to a lot of summer camps in Thailand and English summer camps in New Zealand and Australia. This allowed me to realize how much I love outdoor activities and watersports, and I want to go back to that and do more.
2. Think Outside the Box
I was in a creative rut, and knowing that they were having a pirate-themed party, I knew I didn't just want to be a pirate and buy a costume from Amazon that I'll only wear once. I looked around in my studio and winged the parrot costume out of crepe paper that I already had (obviously), and this is how it looks like.
3.Moment of Silence with the Mountain and the Lake (This is a Little Woo-Woo)
I've heard about human design and knew I'm a manifesting generator. I happened to look deeper into it and realized that mountains are the places where I can get perspective and clarity. This surprised me because I thought I was a beach girl. The ocean is my home (tsk tsk, hence the name, Summer Space), and with this weekend surrounded by pine trees, the lake, and the drive through the mountain upstate gave me clarity I never knew I needed.
If you are looking for a fun activity to do in the summer, I highly recommend CNC. You can just show up by yourself, leave your worries and stress behind, and embrace the moment that comes to you. They have camps in New York, LA, and Texas. From what I've heard from people, they loved the NY location the best because it has a lake that you can actually swim in.
Have you done anything similar or are you curious about this camp? Let me know in the comments. I'm totally looking forward to going on something like this again.
Check out: https://www.campnocounselors.com/ website for more information