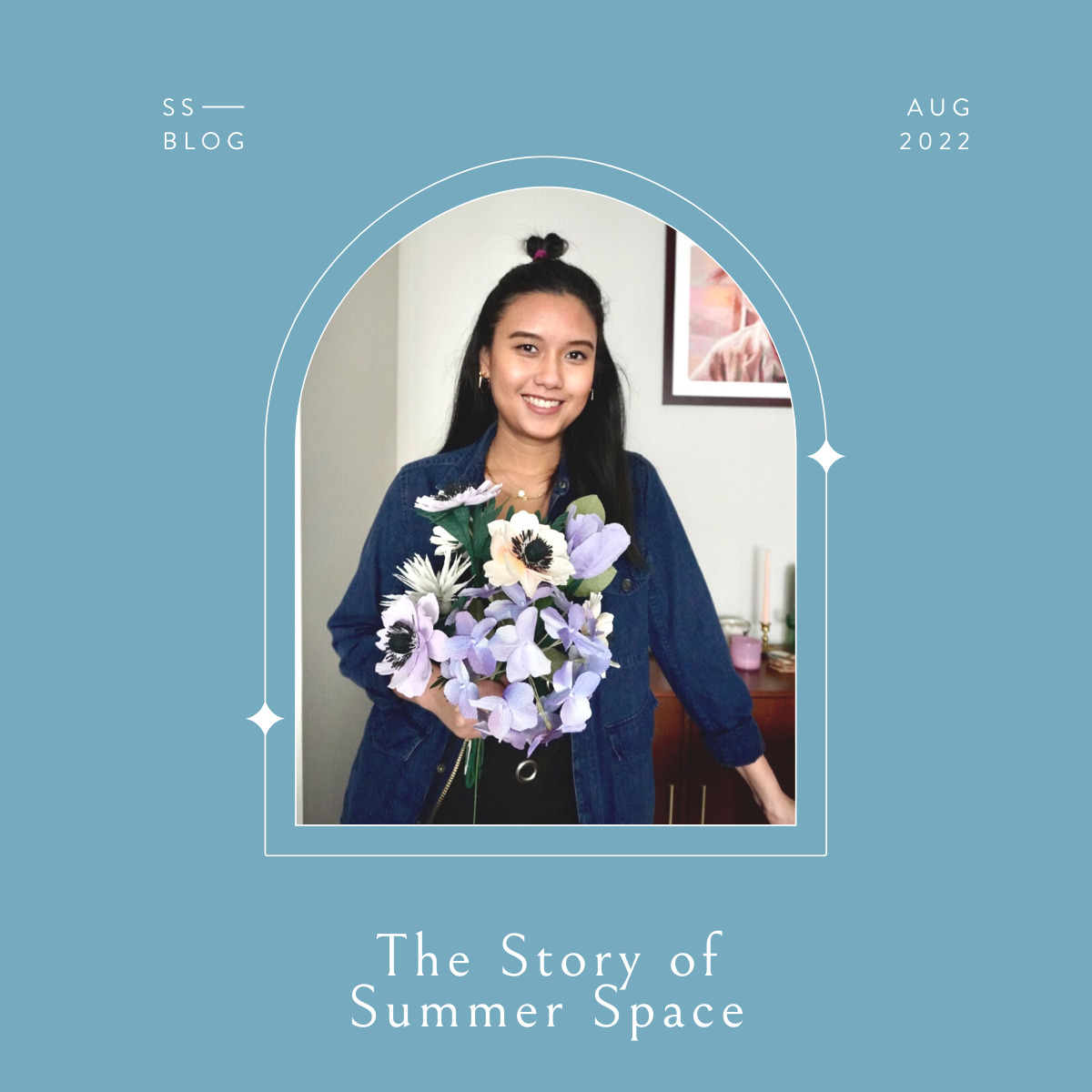 Let me take you down the memory lane
Poy Granati paper florist who started her journey in NYC and now running her business in Long Island, New York, shares her story behind the studio's name and how it started.
"SUMMER SPACE," also known as "my happy place." It all started in 2012, when I moved to New York for the first time and experienced my first brutal cold below zero while staying in my aunt's attic in Woodside, Queens. ( Where are my 7 train ppl at?)
Also, I was born and raised in a tropical country. I assumed I'd built a mental space that reminded me of the warmth and what makes me happy. I had no idea that 'that space' had accompanied me to Manhattan and then Long Island. In this new home, I get to grow and share my joy in making beautiful paper flowers with you so you can enjoy and create them as well!
(May 2020 when I moved out of my UES apartment out to Long Island)
My studio is now located in my second bedroom, where I have a making, shipping, and computer station. (And yes, I was planning to use the space on my right side to take photos bc that's where the natural light comes it but boss cat gotta boss so 🤷🏻‍♀️). I'd love to have a bigger place someday, but this is a huge improvement over an attic, right?
Do you have something you've always wanted to do but never did?